What to Expect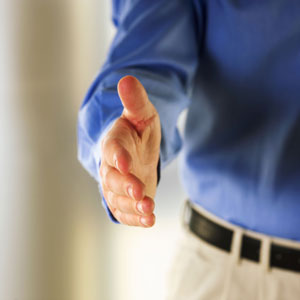 Have you ever gone to a social event where you didn't know anyone? If so, then you know how uncomfortable that can feel. At Mountain Home Family Chiropractic, our goal is to eliminate every shred of apprehension and make you feel at home.
Chiropractic care is different: it's safe and natural, and offers new ways to get well and stay well by restoring the integrity of your spine and nervous system – without drugs or surgery. Chiropractic care involves a series of visits, each one building on the ones before.
First Visit
By consulting our office, you're taking an exciting first step toward better health. Lifetime care begins with a first visit. When you arrive at our office, you'll find plenty of convenient parking. You'll be greeted by name and given a short tour to get you acquainted with our facilities. We recognize your time is valuable, so we do everything possible to be on time and minimize the impact on your busy life.
You can download and complete the New Patient Form (PDF format; may be completed electronically) and bring it to your first visit to save you some time in our office. This paperwork provides us with your health history and information on your condition. If you haven't completed it before you arrive, you may do so during your first visit.
ONLINE FORMS »

Next, you will have a consultation with your doctor to discuss your health-related problems, concerns, and potential treatment options. This initial visit lets him learn more about you, your condition(s) and health goals, so he can determine how
chiropractic care
can meet your individual needs.
After your consultation, Dr. Osgood will perform a complete chiropractic examination testing your reflexes and flexibility. He'll study the way you turn and bend. He may test your reflexes. Other standard neurological, orthopedic, postural, and physical tests will help him locate areas of your spine that could be the cause of your problem. His examination is thorough and will put you at ease.
Depending on your specific condition, we may take X-rays, which will allow us to see the condition of your spine and then develop the most effective treatment plan. Many people are amazed once they see their X-rays up close. In some cases, they can even identify their misalignments and degeneration themselves. Pictures of your spine, especially after trauma, can confirm our other findings and make your care more precise. We will be able to tell if we need them after we complete the initial examination.
After reviewing your health history, goals, and examining your spine and X-rays,
Dr. Osgood
will give you a detailed report of all findings and answer any questions including:
What is causing my pain?
How can you help me?
How often do I need to come in?
What is the best treatment for my condition(s)?
What will my treatment cost?
He will discuss recommendations and offer you choices for your treatment plan. If we find that you'd benefit from consulting a different practitioner due to your condition, we'll make the proper referral.
At the conclusion of this initial appointment, Dr. Osgood may give you your first adjustment, or he may have you wait for a subsequent visit. It depends upon your complaint and how long it may take to study your findings. This is a clinical decision and varies from patient to patient.
When you receive your first treatment, Dr. Osgood will use the chiropractic technique (or a combination of several) that will work best for your condition. This may include spinal adjustments, physical therapy, and/or soft tissue massage. Spinal joints that are subluxated (or "locked up"), fixated, or not moving properly can affect your health by "choking" or irritating nearby nerve and muscle tissue. Chiropractic adjustments are specific, targeted, and focused, and add motion to these areas, helping them move them to where they should be. They also help reduce nervous system interferences and "reconnect" the vital communication link between your brain and your body. Several areas of the spine – or just one – may be adjusted. Adjustments use the least amount of force possible to get fixated joints moving again.
Some patients experience almost instant relief. Others discover it can take months, sometimes years. Each person recovers at their own pace. Factors that can affect the healing process include age, overall health, muscle tone, diet and even your attitude.
Treatment is interactive. If you have concerns about the technique being used, let Dr. Osgood know right away.
Regular Visits
With a plan in place to fulfill your health goals, a regular adjustment will take just minutes, with the intent to locate and reduce your vertebral subluxations and monitor the healing process. Each adjustment builds on the ones before. When you begin a treatment plan, you may need to visit our office more often, but the number of visits will likely decrease as your body heals and improves.
Your first few adjustments will produce one of three responses:
Temporary Setback: On rare occasions, especially in cases of a recent accident or injury, it can seem as if your problem is worsening. This is perfectly natural – and temporary. Inflammation can temporarily delay progress; reducing the inflammation takes time and many factors can affect the speed of your recovery.
Slower Change: In cases of chronic health problems, progress can come more slowly. It's probably taken years for your health to reach the symptomatic stage, and recovery also takes time. Long-standing health problems may respond slowly to natural approaches. Creating new, healthier spinal patterns will require repeated visits.
Some Improvement: Happily, most patients report an improved sense of ease and well being with their first adjustments. Like a regular workout at the gym, each visit builds on the ones before. Miss a visit and you can lose the momentum necessary to make the needed and lasting changes. Discontinuing care could cause a relapse of symptoms.
Wellness Program
Dr. Osgood will suggest a wellness program to incorporate outside of treatment. If you are in pain when you first come into our office, this may include: instructions for ice or heat application, certain activities or positions to avoid, and at home exercises and/or stretches. The purpose of our wellness program is for you to achieve good spinal alignment, have a healthy diet, exercise, and maintain a positive mental state.
Things you can do between your visits to support the care you receive:
Avoid extreme turning, bending, or sudden twisting of your spine.
When lifting anything, keep your back straight and use your legs.
Sit in a chair without slouching and avoid crossing your legs.
Avoid excessive neck bending to watch television or read in bed.
Sleep on your side or back, using a pillow that supports your neck.
Drink plenty of water and get enough rest so your body can repair.
Stand tall, sit tall and "think" tall to help form new postural habits.
If possible, avoid pain medications; they can mask symptoms and give you unwanted side effects.
Each visit builds on the ones before so keep your appointment schedule for optimum results.
---
New Patients | (870) 425-4424