Rave Reviews
We believe strongly that chiropractic care can enhance quality of life. But don't just take our word for it! Below are testimonials from some of our patients who have experienced its health benefits. We value our patients' opinion. Please feel free to complete the Client Experience Questionnaire (PDF format) and return it to our office.
Yours In Health,
Dr. Charles Osgood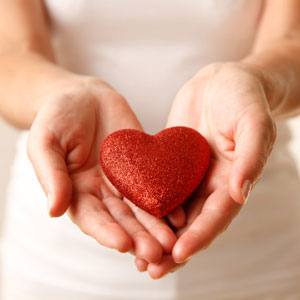 ---
Very Good Experiences
In the last 12 years I have had 2 different chiropractors one for 10 yrs. sold her practice and moved, then the one that took her practice over did the same thing. I was looking for a chiropractor that plans to be here. Dr. Osgoods reply was I have been here for 25 yrs. Don't have any plan's to be leaving. For someone like myself that mean's a lot!! Chiropractic care for some isn't just coming in to get an alignment I need to know this person really listens to me and care's how I feel before during and after my adjustment's, and I felt Dr. Osgood has went above and beyond making me feel comfortable during a very uncomfortable transition into finding a new chiropractor. I have been here for 2 visit's both have been very good experiences. And there deep tissue message therapist was totally professional and I have to say he really helped relax some very stubborn muscle's highly recommend him. I have been passing on my experiences and will be recommending Dr. Osgood to everyone that is looking for a good chiropractor. Thanks again Dr. Osgood keep doing what you do. So glad I decided to check Mountain Home Family Chiropractic out…
~ Roxanne B.
Very Impressed
I was very impressed with how quickly my new patient paperwork was taken care of. The visit itself was painless and proved incredibly helpful. I will definitely be back!!
~ Sharon B.
Professional With Heart
I am great full to Dr.Osgood for the relief I received from his adjustment imediately. He took time to listen and communicate with me. When I called his Office they were able to get me in the same day. Which for anyone who is in discomfort knows the Gift of being seen immediately is. Professional with heart.
~ Paula K.
Extremely Pleased
I am so sorry I was unable to keep my appt. this morning! I was so looking forward to my second visit. I was extremely please with my first visit! I did find some needed relief. Thanks Dr Os and staff for making me feel like there is a great chance to improve my well being.. …..
~ Mary Ann R.
LOVE LOVE LOVE
LOVE LOVE LOVE the videos before you see Dr. Osgood. Very informative as what to expect. LOVE LOVE LOVE the staff. Very kind and helpful. LOVE LOVE LOVE the explanation Dr. Osgood gives after reviewing the x-rays as to what my problems are and what chiropractic can do to help my individual situation. I was also given "HOPE." I needed to hear that. I will be returning not only initially but for maintenance. As a person who has had MS for over 30 years, I know the importance of staying healthy. This will be one more tool in my toolbox. …..
~ Nancy L.
Making a Difference
Thank you for helping my husband Tommy….After 1st adjustment I could see a difference in the way he walked and felt… Of course due to his situation, he will never be pain free but just to know he is not in severe pain is such a relief…God Bless You…..
~ Kay A.
---
Mountain Home Family Chiropractic Reviews | (870) 425-4424