Dr. Charles Osgood
Journey to Chiropractic
Years ago, something happened that changed my life forever.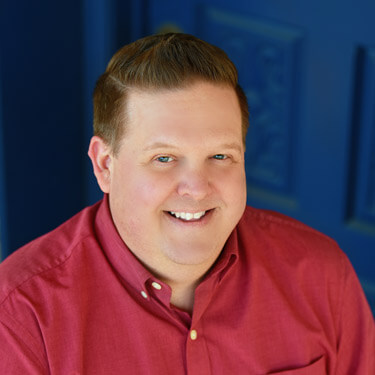 I remember it like it was yesterday:
I was in high school in Arizona and the athletic type. Like most teenagers, I think that I'm invincible and nothing bad will ever happen to me.
That's when I get hit with a dose of reality. I'm lifting weights one day when I feel this terrible pain. I'm afraid I've torn or injured a muscle, or maybe even something worse. The pain is so bad that I become really scared. I try every over-the-counter medication out there, but nothing helps. Every day the pain gets worse and worse. I don't know where to turn.
That's when a doctor friend of mine convinces me to come to his office. He does an exam, takes some x-rays, and then "adjusts" my spine. The adjustment doesn't hurt, but actually feels good. I get relief from the pain, and over time, I feel strength returning to my muscles.
Chiropractic worked so well for me, and I was so impressed with the other "miracles" I saw in my friend's office, that I eventually went to chiropractic school myself. Little did I know how much work it would be: I learned anatomy and physiology and spinal biomechanics, and lots more about the body that most people never even think about. After six years of intensive study, I graduated with my Doctor of Chiropractic degree from Parker College in Dallas.
Choosing My Practice
And I loved every minute of it. My wife and I were looking for a place to settle after school, and we found a practice for sale in Mountain Home, Arkansas. We had never been to Arkansas and weren't even sure if the people wore shoes there or not (Ha Ha). But we checked it out and loved the town and the practice, and fourteen years later, I'm still helping patients in Mountain Home.
When I meet people in town they usually say, "Oh, yeah, I know you, you're Dr. O. I've seen your ad with that picture of you and your cute kids." Makayla, Jace, and Anakin are our wonderful children. They all get adjusted regularly and it makes a big difference in their lives. You see, unlike many of their little friends, they rarely get the common "childhood" illnesses like colds or the flu. They are what I call typical "chiropractic kids." That may seem like a small thing, but it makes a huge difference to them, and to our family!
Being a chiropractor can be tough, because there's a host of so-called experts out there. They tell people a lot of things that are just plain ridiculous – not to mention inaccurate – about my profession.
EXPLORE OUR TECHNIQUES »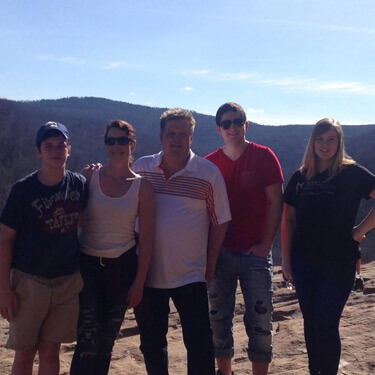 How Can We Help You?
Several times a day patients thank me for helping them with their health problems. But I can't really take the credit. My confession is that I've never healed anyone of anything. What I do is perform a specific spinal adjustment to remove nerve pressure, and the body responds by healing itself. We get tremendous results. It's as simple as that!
My assistants are great and more than happy to answer any questions you may have! Our office is both friendly and warm and we try our best to make you feel at home.
Here at Mountain Home Family Chiropractic you will receive the best care through the use of modern chiropractic techniques and technology. All of us here have a genuine concern for your well being and health!
Call our Mountain Home chiropractic office today so we can develop a chiropractic plan specific for you.
---
Chiropractor Mountain Home | (870) 425-4424