About Mountain Home Family Chiropractic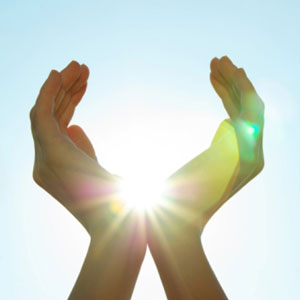 We believe that health is among our most valuable possessions. Since 1998, we've been delivering quality chiropractic care to Mountain Home and the Ozarks.
Dr. Charles Osgood specializes in health and wellness through the use of modern chiropractic techniques and technology. He is committed to providing pain relief for many symptoms and conditions so that you can have a higher quality of life. Dr. Osgood treats ailments such as migraines, neck pain, dizziness, numbness and tingling in arms & hands or legs & feet, pain between the shoulders, lower back pain, sciatica, carpal tunnel syndrome, tennis elbow, degenerative disc disease, and disc bulges, to name a few.
Visit our Special Offer page for information on discounts for your first visit.
We generally meet people after they've lost their health, so our commitment is two-fold.
MEET DR. OSGOOD »

1. Relief Care
During this initial stage of care, we focus on the "whole person approach", which is used to:
Uncover the underlying cause of a condition, regardless of current symptoms. The cause may not be what you expect! The body is a miraculous machine, and like a machine, parts break down and wear out. Chiropractic is the art, science, and philosophy of restoring the inborn ability to self-heal.
Design a treatment plan specifically for your individual needs. This may include several initial visits and a variety of techniques specific to your health problem.
Offer ways that you can participate in your recovery. Maybe a specific exercise will help your condition. Maybe you just need a small tweak in your diet. Whatever it is, we will help you find the lifestyle adjustments that work.
2. Long-Term Wellness Care
Unlike conventional medicine, which focuses on attempting to treat disease once it occurs, Mountain Home Family Chiropractic works to improve your overall health in an effort to reduce the risk of pain and illness in the first place. We call ourselves the "Body & Frame Alignment Specialists" for a reason: we want patients to abandon the current thinking in healthcare – waiting for symptoms and then taking action – and instead learn the value of ongoing and post-symptomatic chiropractic care. Your health is vastly improved when your body is in alignment.
We have found that massage is a useful – and relaxing – way to continue the healing from regular chiropractic adjustments. Our licensed massage therapist will tailor the massage to your particular needs and comfort level.
Many health insurance companies are choosing to include coverage for these services. Check with your insurance provider to see if chiropractic and/or massage are covered in your plan.
Sound interesting? Please contact our Mountain Home practice to make an appointment.
---
About Mountain Home Family Chiropractic | (870) 425-4424